One of the most surprising box office hits of the past few years is gearing up to come back for more and we've just been given our first proper glimpse at it. Remember Split? The 2016 thriller which starred James McAvoy as killer Kevin Crumb, who has multiple personalities? Well, its sequel, Glass, is almost upon us.
ADVERTISEMENT
And of course, it's not just the sequel to Split, it's also, somehow, the sequel to Bruce Willis-starring 2000 drama Unbreakable, as the end of Split revealed that both take place in the same universe after Willis's character David Dunn turned up to see Kevin. Glass will unite both the characters, as well as Unbreakable's supervillain Mr. Glass, played by the legendary Samuel L Jackson.
We've now got our first look at some shots from the new film and it appears all three men will be getting some treatment, not that any of them look too happy about it. Entertainment Weekly has shared three shots from Glass on Instagram, as well as a behind-the-scenes snap of Willis with the film's director, M Night Shyamalan.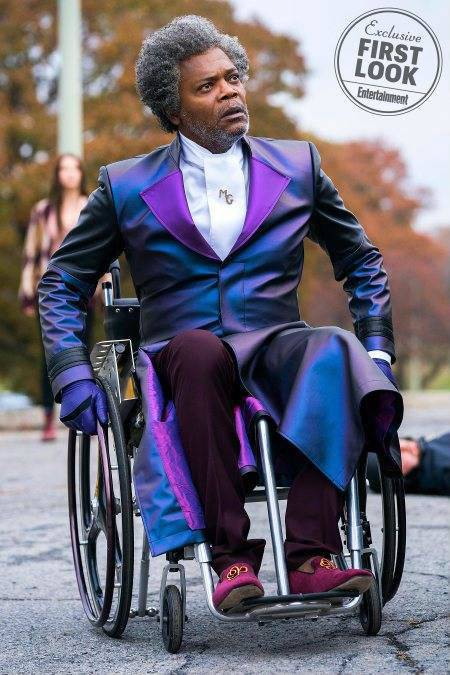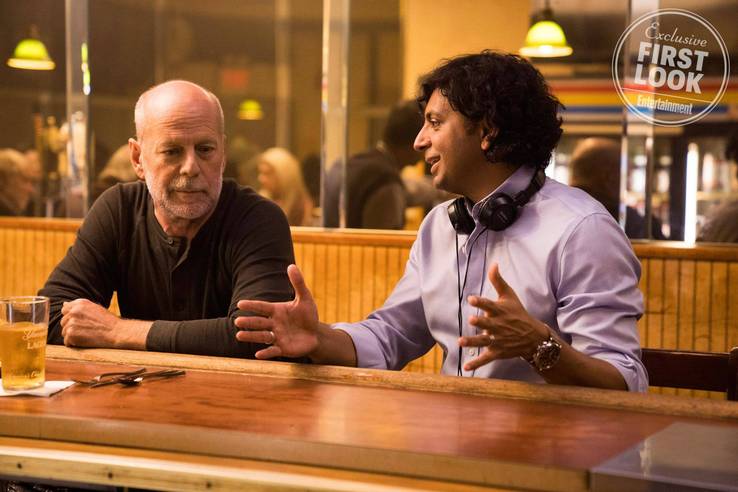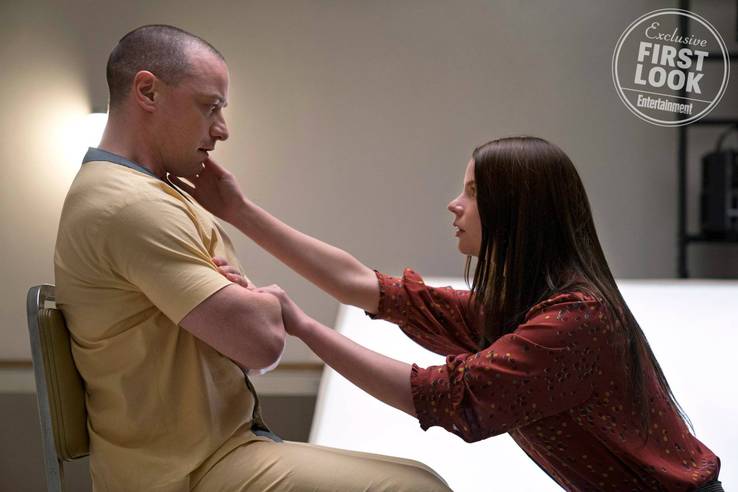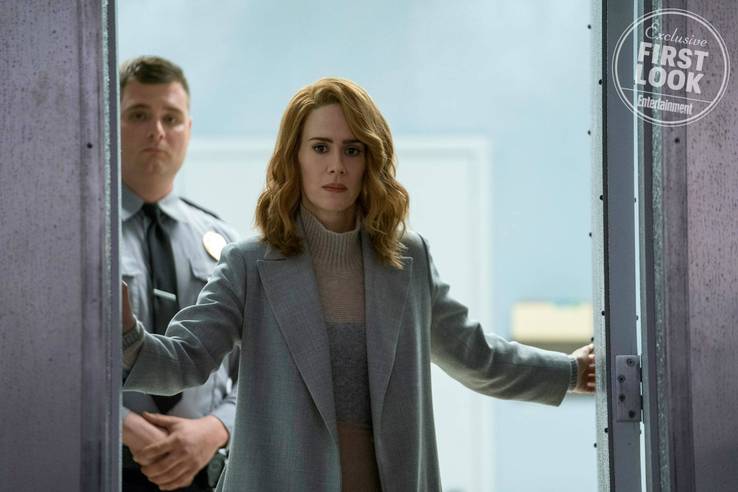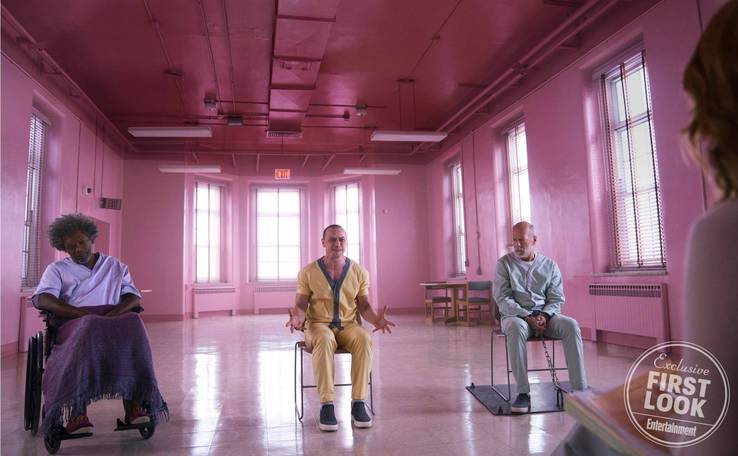 But aside from the absurd joy of getting to see the world of Split and Unbreakable converge like this, there's also a weirdly colorful aesthetic to these stills that has us intrigued to see just what Shyamalan is going to do with Glass.
The first poster for Glass was released at the end of June, teasing the main characters' hidden strength as it showed their seated and chained real selves above reflections of themselves looking a lot more buff. The first footage from the film was shared at CinemaCon in April, with a public trailer hopefully following when the film heads to Comic-Con next week.
Glass hits theaters on January 18.
Source: EW