A handful of set photos from the X-Men: Dark Phoenix reshoots pit Sophie Turner's Jean Grey against Jessica Chastain's mysterious villain.
ADVERTISEMENT
The reshoots started at the end of last month in Montreal, Canada. The images, courtesy of Brazilian news site Universo X-Men, appear to show Chastain's character besting Jean in battle. With both women spotted wearing mo-cap suits, the photos seem to suggest a clash of superpowers.
#DARKPHOENIX: Sophie Turner e Jessica Chastain travando uma batalha em total CGI! Fênix contra quem? ??#xmen #marvel #sophieturner #jessicachastain pic.twitter.com/DrrN4m126I

— Universo X-Men (@universoxmen) September 11, 2018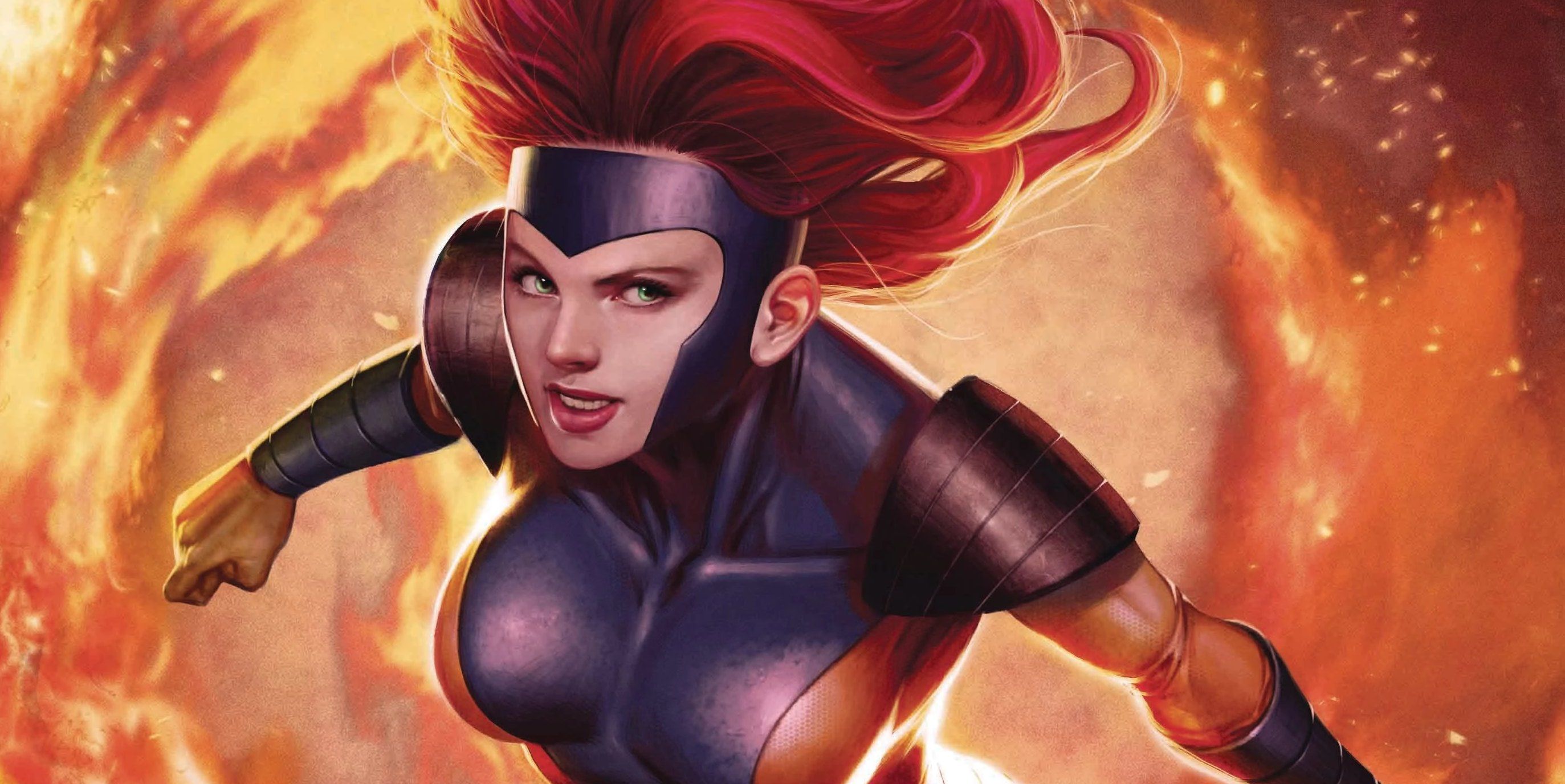 #DARKPHOENIX: Aparentemente Ciclope também fará parte dessa cena, dublê de Tye Sheridan aparece no canto direito da foto. #xmen #marvel pic.twitter.com/uP2bolswPI

— Universo X-Men (@universoxmen) September 11, 2018
These images will leave fans wondering if this is a climactic scene with Jean as the Phoenix or perhaps even the Dark Phoenix. We have yet to find out what Chastain's character can do, though past rumors suggested she's a Skrull queen. Regardless of her role, it seems she's revealing her full-power set here. Tye Sheridan's Cyclops body double is also in one shot, hinting he may be trying to influence Jean's actions in the melee.
Despite earlier rumors of an extended schedule spanning three months, the studio confirmed these reshoots will take two and a half weeks.
Written and directed by franchise veteran Simon Kinberg, X-Men: Dark Phoenix stars Sophie Turner as Jean Grey, James McAvoy as Charles Xavier, Michael Fassbender as Magneto, Jennifer Lawrence as Mystique, Nicholas Hoult as Beast, Alexandra Ship as Storm, Tye Sheridan as Cyclops and Kodi Smit-McPhee as Nightcrawler.
Source: Universo X-Men