Marvel Studios chief Kevin Feige wants fans to rest assured that Guardians of the Galaxy 3 is still happening, but they'll have to keep waiting for any hint of a release window. "Guardians will happen," Feige told MTV interviewer Josh Horowitz at the Golden Globe awards on Sunday. "When, where, how? For a later time."
ADVERTISEMENT
Feige's statement may not seem like much, but for fans of the Guardians franchise, it's a little breath of relief. After original Guardians writer-director James Gunn was fired in July 2018, due to right-wing pundits digging up a series of his past offensive tweets, the franchise's future has been unclear. Cast members including Bradley Cooper, Chris Pratt, Zoe Saldana, Dave Bautista, and Vin Diesel issued a public statement asking Disney to rehire Gunn. But the studio put a hold on the film, which was supposed to be released in 2020 as part of Marvel's post-Avengers: Endgame slate.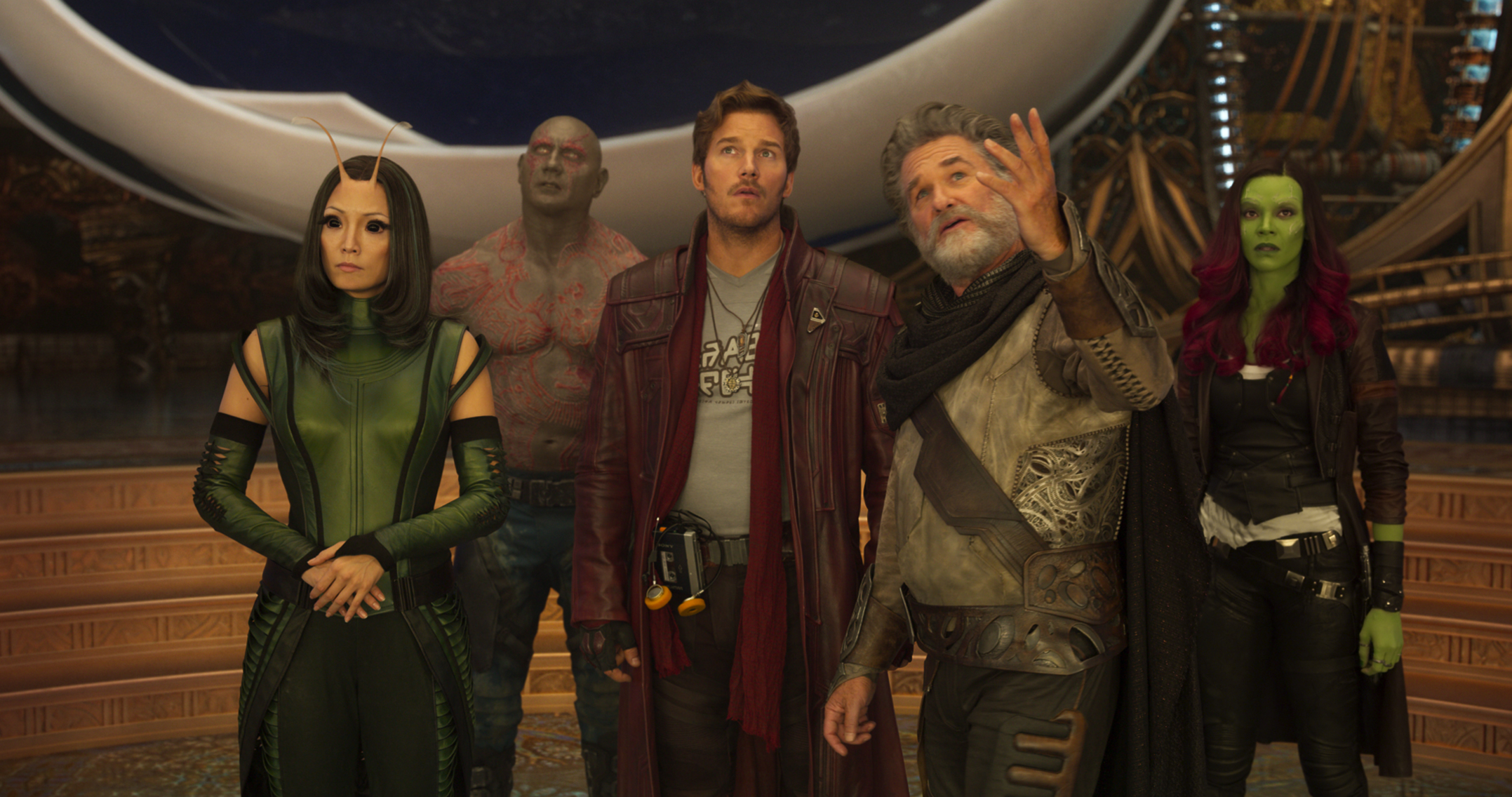 Although Gunn's departure wasn't amicable, Feige did take a second in his interview with MTV to express his admiration for the director's work, adding that he was excited to see what Gunn does with Suicide Squad 2. Gunn is set to write the script for the sequel to Warner Bros.' Oscar-award-winning 2016 film. "I went to see [DC's] Aquaman last night and I really, really enjoyed it," Feige told MTV. "I don't see a rivalry, I see cool things being made. One thing you know about James Gunn, he makes cool things."
At this rate, there's a distinct possibility that Gunn's Suicide Squad sequel will be arriving in theaters before Guardians of the Galaxy Vol. 3, but in the meantime, Marvel Studios' next couple of years are looking busy enough already.
Hopefully, we will find out what happens with the Guardians of the Galaxy and the Suicide Squad in the very near future.