Sony may have loaned its live-action Spider-Man to the Marvel Cinematic Universe but the studio isn't done with the wall-crawler just yet. This December will see the debut Spider-Man: Into the Spider-Verse, which will introduce the movie world to Miles Morales, a mixed-race New York City teenager who, in an alternate Marvel timeline, takes up the Spider-Man mantle. We've been waiting for years to see Miles Morales on the big screen and from the looks of things, when we finally see him in Spider-Man: Into the Spider-Verse later this year, it's going to be downright incredible.
ADVERTISEMENT
The trailer shows teenage Miles Morales putting on the Spidey mask and learning the webs from a burger-scarfing Peter Parker, voiced by Jake Johnson. There are all kinds of new footage in the spot but the most shocking thing it sets up is that the film's definitely hinting at the beginning of a cinematic Spider-Verse where Miles will meet a version of Peter Parker and the one and only Gwen Stacy.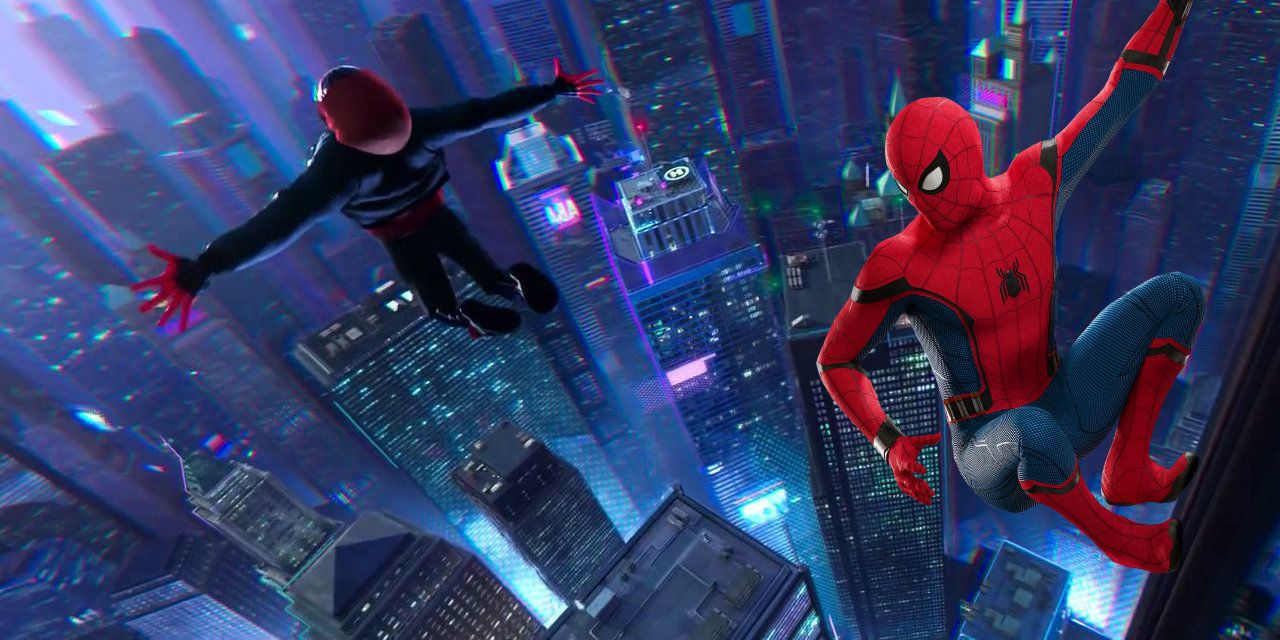 Spider-Man: Into the Spider-Verse also stars Hailee Steinfeld as an alternate version of Gwen Stacy. The rest of the film's cast includes Liev Schreiber as villain Wilson Fisk aka Kingpin, Mahershala Ali as Prowler and Jake Johnson as Peter Parker.
Spider-Man: Into the Spider-Verse appears to be a blockbuster hit in the making. Spider-Man: Into the Spider-Verse will be out in theaters this December.